We offer typing and editing documents including, desertations, thesis, term paperss, seminar paper amongst others. Our hardworking and creative staff also provide artistic design and the printing event documents like wedding souvenirs, hymn sheets for any type of service or event, business / complementary cards, and christmas / birthday / other event cards.
Read more...
AITH training department deals with the training of users in both software applications and computer hardware.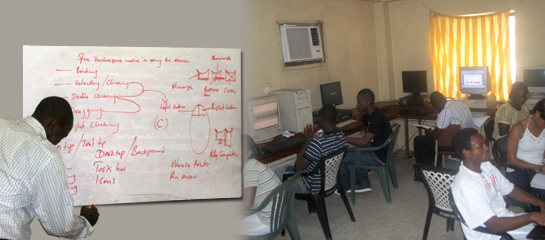 Hardware training is offered at both certificate and diploma levels, involving courses like electronics, hardware (repairs, maintenance, and trouble shooting), data processing, operating systems and application packages etc.
Read more...
AITH's Internet Cafe is located on the first floor of our Wilberforce Street location and is fully air conditioned to accommodate our patrons with light drinks available for purchase.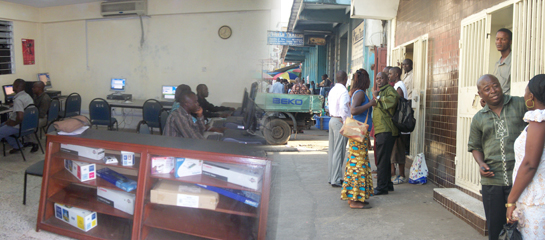 Our Internet Café provides high-speed connection to the World Wide Web (WWW) enabling users to browse the internet, search for information and use other web services such as chat, email, amongst others. Users have access to several browsers such as Internet Explorer, Mozilla Firefox, Opera, and Google Chrome to use for accessing their favorite news, gaming, sports, or other websites or online services including MSN, Yahoo, and Skype.
Read more...
Engineering / Computer Repair
AITH IT department is made up of qualified IT specialist with a wide range of experience on maintenance on all kind of computers..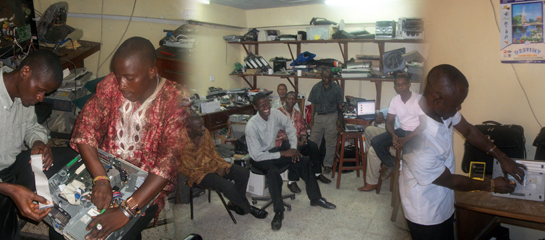 The IT department is responsible for the hardware maintenance on personal computers, ATM'S, Servers, UPS's, printers and other peripherals for both companies and individuals.  With over five decades of providing IT services in Sierra Leone, we know what the customer's needs and our client relationship is the best you can get.
Read more...